Upgrade Your Heating System with HVAC Allies LLC
When it comes to your heating system, don't settle for anything less than reliable and efficient. At HVAC Allies LLC, we specialize in top-notch installation, repair, and maintenance services.
In today's modern world, heating systems are an essential part of every building in America. That's why it's crucial to trust your investment to experienced professionals. Our skilled HVAC technicians will accurately size your heating system to your building using our advanced engineering software. With over 10 years of industry expertise, we have the knowledge and skill to ensure a swift and correct installation process.
We're well-versed in working with a wide range of heating units, including heat pumps, gas furnaces, electric furnaces, boilers, thermostats, and more. We have close partnerships with top brands like Trane, Lennox, and Carrier.
At HVAC Allies LLC, we prioritize your comfort and indoor air quality. We won't consider our work complete until you are 100% satisfied. We highly recommend scheduling quarterly maintenance for your heating system to prevent emergency repairs and ensure it's always there when you need it most.
Ready to enhance your HVAC heating system?
Contact us at 470-421-6567 for a consultation. Our team is here to serve you professionally and expertly.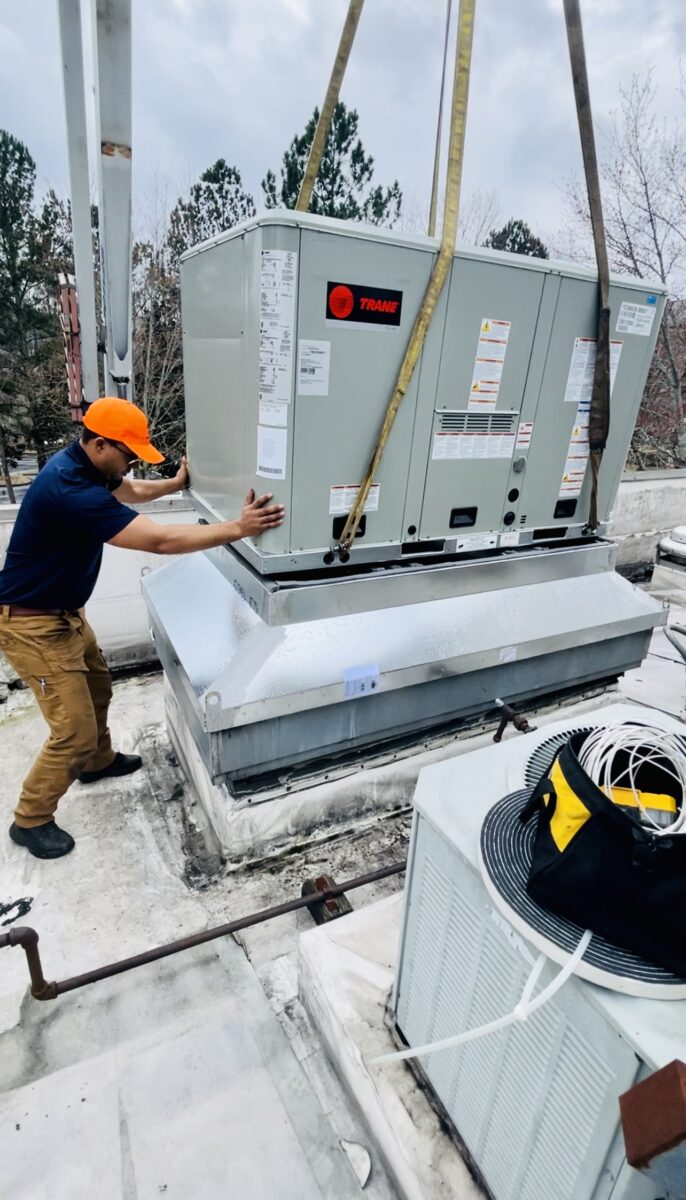 Upgrade Your Comfort with Mini-Splits: Take Control of Room Temperature
Discover the convenience and flexibility of mini-split systems for heating and cooling. These systems allow you to easily adjust temperatures in individual rooms or spaces, giving you ultimate control over your comfort.
With two main components—an outdoor compressor/condenser and an indoor air-handling unit—mini-split systems are a breeze to install. All it takes is a small hole in the wall for the necessary cables, tubing, and drain line, connecting the outdoor and indoor units.
Whether you're building a new home or looking to enhance your existing one, mini-split heat pumps are the perfect solution. They can be seamlessly integrated into non-ducted heating systems, making them a great retrofit option. Additionally, they are ideal for room additions where installing ductwork is impractical, as well as for energy-efficient homes requiring minimal space conditioning.
At HVAC Allies LLC, we partner with top brands like Fujitsu, Carrier, Mitsubishi, and more. Trust us to provide you with the best in mini-split systems, ensuring your ultimate comfort and satisfaction.